Integral Refractory Service
Our comprehensive service results from extensive experience and knowledge in the refractory sector.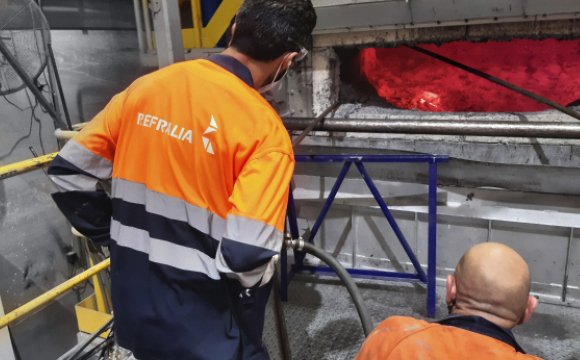 We adapt to every step from material selection to drying, engineering, or demolition. We guarantee high-quality standards, whether in a global project in a new facility or in a timely repair of the refractory lining.
We know what each downtime means: stress, financial losses, delays …
This is what we propose:
Accelerated document management/technical tendering processes.
Constant communication and transparency throughout the process.
Technical proposals adapted to every need.
Professionalism and competitiveness.
> Drying
• Personal equipment
• Definition
• Control
• Supervision
• Design and definition
• Thermal Plans and Calculations
• Technical support
• Integral Supply
• Assemblers
• Tooling
• Knowledge and experience
• All types of refractories
• Full range
• 48-hour deadlines
• More than 400 formulations
• Personal plant
Trust, experience, versatility
Refralia >> Focused on moving foward >>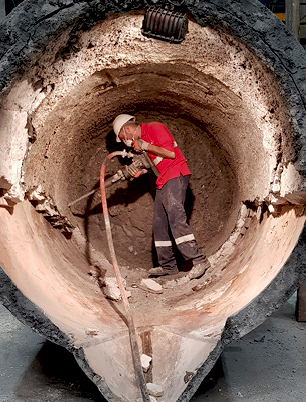 >
Quality
The quality of our work is based on the constant qualification, extensive experience and the know-how of our staff.
In response to all unforeseen events on-site, we look for the best options to ensure the optimal result of our work.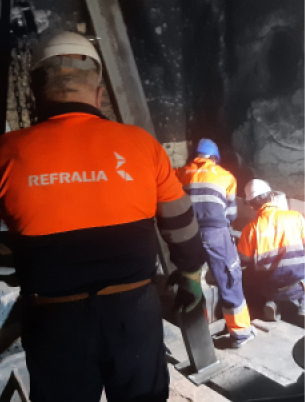 >
Trust
Maximum safety, adaptability, delivery times, and quality, with the primary objective of optimizing our customers' production processes.
We want to be your trusted partner.
Refralia is active in the main productive sectors, both nationally and internationally.
We work with the highest quality and guarantee complex projects with a global vision and specific interventions.
Industrial sectors