We put more than 400 different formulations at your fingertips.
Refralia guarantees its quality and delivery times.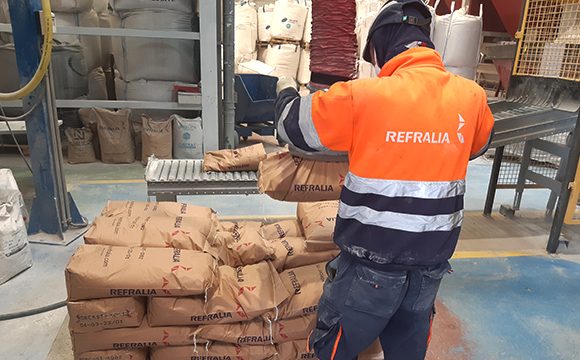 We develop refractory materials and masses specifically designed to withstand the harshest conditions.
The search for high efficiency and performance of refractory products by our R&D department makes Refralia a leading company in the industrial sector.
At Refralia, we have more than 400 specific formulations covering a wide spectrum of needs.
This wide range of products allows us to be present in the main industrial sectors, offering customized solutions to each of them.
Line of self-made materials
Versatility, international network, availability, trust
Refralia >> Focused on moving foward >>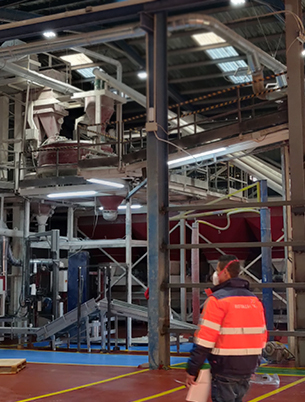 >
Versatility
Our production facility can quickly adapt to the manufacture of refractories and serve customers from different sectors. Our plant format allows us to be versatile and efficient in a minimum amount of time.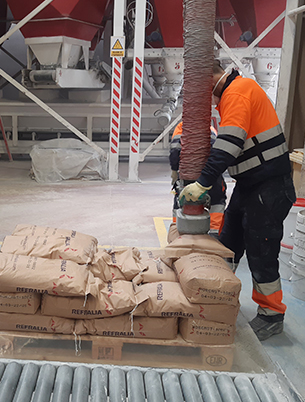 >
Supply
We belong to a powerful international group, which allows us to offer quality products in unbeatable deadlines.
We guarantee timely delivery according to customer requirements.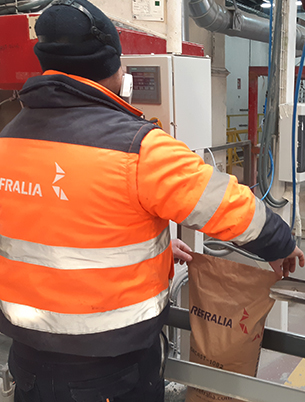 >
We want to be your partner
With us, you will have the peace of mind of hiring your refractory solutions and the necessary labor from a single supplier. All this is in the best conditions, with the same quality guarantees and adherence to deadlines.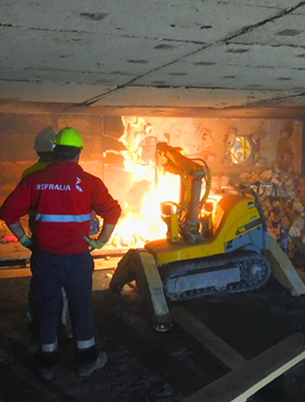 >
Turnkey works
We can offer quality third-party products on time thanks to our international network. Having access to major markets with good supply times and the right workforce allows Refralia to be more competitive in turnkey works.

Main sectors of application
Chemical Industry: Petrochemical, Chemical, Fertilizer, Gas Refinery, etc.
Electrochemical Industry.
Electrical Industry: Power Plants, Thermal, Nuclear, Cogeneration, etc.
Steel Industry: Steel casting, aluminum, copper, brass, etc.
Industrial sectors
We have more than 400 different formulations.
If you do not find what you need, contact us and we will help you.

Refralia >> Focused on moving foward >>